Payment Options
SuperEasy® uses SSL (secure sockets layer) to process your applications and orders securely. We take your security and privacy seriously and use 128 bit SSL encryption to process all transactions. Order securely 24 hours a day, 7 days a week, 365 days a year.
Online Method Of Payment

SuperEasy® links directly to the National Australia Bank's - National Secure Internet Payment Service (N-SIPS). N-SIPS provides security and privacy for both the customer and SuperEasy®. The customer provides their credit card details directly to the National Australia Bank . This minimises the disclosure of the customer's information and provides a layer of confidentiality to the transaction.
If you provide your credit card for the payment, please note, after the payment is processed the details of the card are destroyed, not kept on our records.
N-SIPS uses industry standard Secure Socket Layer (SSL 3.0) encryption technology to ensure security of your online payment. Using firewalls in front of the Payment Gateway (N-SIPS) and within the system, it restricts access to the information provided for the payment transactions. All credit card numbers and order information are protected by SSL technology.
Internet users with browsers not supporting SSL 3.0 or above encryption technology (eg browsers with versions lower than Internet Explorer 4.0 & Netscape 4.01) are not able to access the payment facility, as transaction details cannot be securely transmitted.
Security Guarantee for N-SIPS


Customer deals directly with the National Australia Bank to make the credit card payment.
Customer's session with the National Australia Bank is secured using the industry standard Secure Socket Layer (SSL) technology. Customer's credit card and personal details are encrypted when transmitted over the Internet.
In the movement between pages, the customer may be advised of direction to 'Secure' and 'Non-Secure' sites by warning messages displayed by their web browser.

SuperEasy®

does not have access to customer's credit card details.
Bpay Payment Option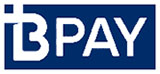 SuperEasy® provides the facility of BPAY® payment from your cheque, savings or credit card account. BPAY® is a special feature of phone and Internet banking requiring just one call to your financial institution to pay your SuperEasy® bill.
To pay your SuperEasy® bill using BPAY®, you must be registered telephone banking user (or Internet banking user) with your financial institution. You will also need to quote SuperEasy® Biller Code: 84947, your Customer Reference Number (SuperEasy® Invoice Number), and the Payment Amount (the amount from your SuperEasy® Invoice.
Off-Line Method of Payment

You can send us your cheque, money order, or credit card details by Fax or Post. All you need to do is select our Off-line payment methods at the time you are prompted to pay.