Australian Investment Sectors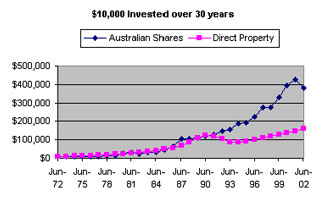 Long Term Performance of Investment Sectors in Australia
With the introduction of the Internet, and the convenience of online banking and stock broking, we are seeing an increased number of Australians wanting to know more about their financial future, including superannuation. Keeping informed and on-going research and education, are essential in running and improving current and future investment results. If you understand that markets change, due to various factors, then you also understand that you need to react to these changes. There are number of techniques aimed to compliment and aid investors in creating and maintaining portfolios of their investments, but none has solved the fundamental question of how an investor can accurately determine expected return.
There are ways however, that help structure investments in a way, so that the investments odds can be shifted in our favor. We often wonder what asset classes produce the best returns over the longer period of time and what are the statistics available to professional investment fund managers in addressing this problem. This, we thought, would be a subject of much interest for our free newsletter "SuperMail", so we asked our Associate Director and actuary, Colin Grenfell, to help us with a comparison. Over the years Mr. Grenfell has written a series of articles comparing the performance of investment sectors, and because the purpose of the articles is to educate, we have decided to republish some of them for a wider audiences.
Each article provides an historical perspective and compares the long term performance of two investment sectors, such as Australian Shares, International Shares, Listed Property or Fixed Interest, or financial indicators, such as the Consumer Price Index (CPI), Average Weekly Ordinary Time Earnings (AWOTE), 90 day Bank Bill Rates or 10 year Bond Rates.
Articles can be selected by clicking on titles: